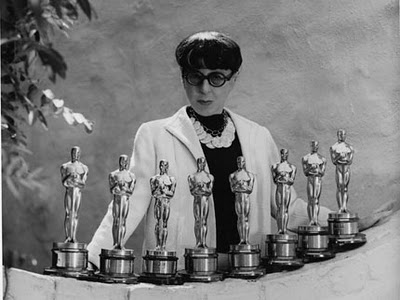 It's not Hepburn, Streep, or Blanchett.  Do you recognize her? Designer Edith Head won a total of 8 Oscars for costume design. I visited an exhibition of some of her designs at the Decorative Arts Center of Ohio in Lancaster last year. It was fascinating to see costumes worn by stars like Katherine Hepburn and Barbara Stanwyck.  Who is nominated for best costume design in 2015? 
Neil Patrick Harris will host the awards ceremony this year.
Who hosted the mostest? Ohio boy Bob Hope hosted the awards 19 times.
Oscar Prep: A Red Carpet LLL Event is a special program offered by Upper Arlington LifeLong Learning.  Enjoy popcorn, movie trailers, backstory, and lively debate with a celebrity panel.  You can get in the picture with your questions.