Connect with Your Librarians
​
Join our Adult Department's Goodreads Group: connect with your librarians and other Goodreads Group members to discuss and share book recommendations.
Books Librarians Love
LibraryReads is a monthly Top 10 list of books chosen by librarians all over the country. You can see the current and past lists at LibraryReads.org
In addition, our librarian Bonnie stocks a Goodreads shelf with those titles for your convenience.
Adult Guides
Our downloadable guides range from new release lists to "how to" instructions designed to help you with our collection.
The Adult Readers' Blog
Written by
Bonnie
on
Sat, 02/28/2015 - 6:53am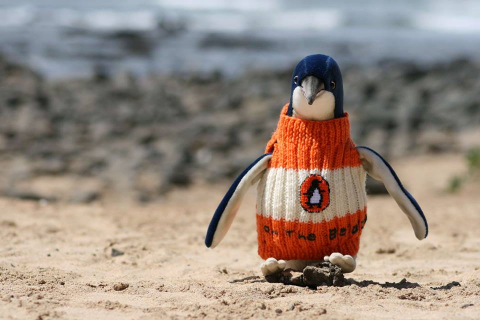 Yesterday five deer were outside my kitchen window. Elegant lawn ornaments in the falling snow. My heart thrills to see them at the same time it aches for their struggle to survive. They are part of a regular group of visitors to my suburban backyard. A few weeks ago it was two red foxes passing through. The wildlife at my backdoor is changing. I'm not ready for lions, tigers, or bears but as the current cold snap continues it looks like we have a March of the penguins. They are adorable and at least the one in this photo is already dressed for Ohio weather.
Related:
Written by
Bonnie
on
Mon, 02/16/2015 - 7:32am
Written by
Bonnie
on
Wed, 02/11/2015 - 1:14pm
Adult Recommendations
I am Malala: the girl who stood up for education and was shot by the Taliban by Malala Yousafzai with Christina Lamb
This beautiful and absorbing book follows the life of a bravely determined young woman, Malala, living in the Swat Valley along the Pakistan-Afghanistan border. Malala publicly supported female education which was a strong defiant act toward the local Taliban. With poise, strength, and courage Malala gives us a first person account of what it is like to live in current Pakistani society. Her detailed narrative of being shot by the Taliban along with her miraculous recovery is truly moving.
The Goldfinch by Donna Tartt
As snow falls on Columbus today one might be contemplating an engrossing long winter's read? Donna Tartt's first book in ten years, The Goldfinch weighs in at nearly 800 pages, but don't be daunted. The writing is lovely and deep as a snowdrift. Just plow right in.
The Possibilty Dogs: what a handful of "unadoptables" taught me about service, hope, and healing by Susannah Charleson
The Possibility Dogs, is a fine book about raising, training, and working with search and rescue dogs. In this book, the author explores the realm of psychiatric service dogs; the characteristics and qualities required, and the incredible types of aids/interventions these dogs provide to their human partners. This book is an intriguing look at a little-understood and oft underrated branch of canine service.
Pages