Connect with Your Librarians
​
Join our Adult Department's Goodreads Group: connect with your librarians and other Goodreads Group members to discuss and share book recommendations.
Books Librarians Love
LibraryReads is a monthly Top 10 list of books chosen by librarians all over the country. You can see the current and past lists at LibraryReads.org
In addition, our librarian Bonnie stocks a Goodreads shelf with those titles for your convenience.
Adult Guides
Our downloadable guides range from new release lists to "how to" instructions designed to help you with our collection.
The Adult Readers' Blog
Written by
Bonnie
on
Mon, 02/16/2015 - 7:32am
IKEA isn't the only thing on the way. Here are some new and forthcoming titles to watch for:
Written by
Bonnie
on
Wed, 02/11/2015 - 1:14pm
Written by
Bonnie
on
Wed, 02/04/2015 - 11:15am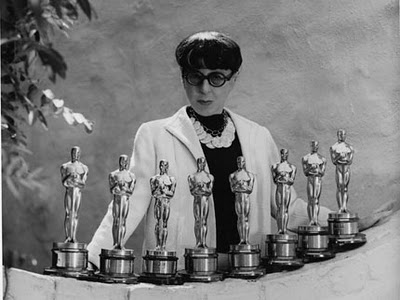 It's... Read more
Adult Recommendations
The Outsider: A Memoir by Jimmy Connors
I was a huge tennis fan during the Connors and Borg era. It was the sport I should have played as a young athlete. The writing feels honest and fresh but not particularly good. Still it is very entertaining and Connors hands out some dirt on tennis folks but what would you expect the author is Jimmy Connors! I liked Connors family stories in East St. Louis. Family was important to what made Connors a tennis star and he gives due homage with no reservations.
Beads in Motion by Marcia DeCoster
I am a seed bead jewelry making fanatic. This book met my seed bead obsession on many levels. The majority of this book is made for the experienced beader but a creative newbie can find fun and intriguing patterns for their seed bead indulgence. There is an element of motion as a challenge to each beaded piece with excellent instructions and photos to support and fuel your creative confidence. A fun and beautifully illustrated book and I can't decide which project to do first.
Shooting Victoria: Madness, Mayhem, and the Rebirth of the British Monarchy by Paul Thomas Murphy
Many historians have made the argument that without Victoria, the British monarchy would have fallen like so many others in the revolutions that swept Europe in 1840s. This text takes the interesting approach in analyzing history through the eight assassination attempts made on the Queen during her 64-year reign. To read about how a few madmen and criminals challenged Victoria and changed Britain, pick up this book about one of Britain's favorite monarchs.
Pages