Connect with Your Librarians
​
Join our Adult Department's Goodreads Group: connect with your librarians and other Goodreads Group members to discuss and share book recommendations.
Books Librarians Love
LibraryReads is a monthly Top 10 list of books chosen by librarians all over the country. You can see the current and past lists at LibraryReads.org
In addition, our librarian Bonnie stocks a Goodreads shelf with those titles for your convenience.
Adult Guides
Our downloadable guides range from new release lists to "how to" instructions designed to help you with our collection.
The Adult Readers' Blog
Written by
Bonnie
on
Sat, 02/28/2015 - 6:53am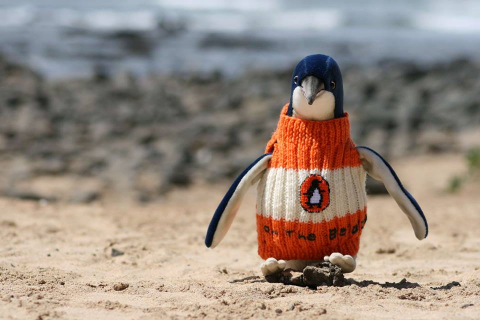 Yesterday five deer were outside my kitchen window. Elegant lawn ornaments in the falling snow. My heart thrills to see them at the same time it aches for their struggle to survive. They are part of a regular group of visitors to my suburban backyard. A few weeks ago it was two red foxes passing through. The wildlife at my backdoor is changing. I'm not ready for lions, tigers, or bears but as the current cold snap continues it looks like we have a March of the penguins. They are adorable and at least the one in this photo is already dressed for Ohio weather.
Related:
Written by
Bonnie
on
Mon, 02/16/2015 - 7:32am
Written by
Bonnie
on
Wed, 02/11/2015 - 1:14pm
Adult Recommendations
Unsinkable: A Memoir by Debbie Reynolds
A youngster during movies 'Golden Age', Reynolds writes a wonderfully funny & heartfelt memoir of her trials, tribulations and friendships. She shares her children, Carrie and Todd Fisher, personal problems, as they struggle with their own successes as well as their famous parents. Her disastrous marriages brought her to bankruptcy, but she never despaired- and that's the heart of this story, how her spirit, talent and personality kept her from sinking.
"My Mother was Nuts" by Penny Marshall
Comedian/director Marshall writes very openly on her life experiences growing up in the Bronx, getting pregnant and married young in New Mexico, her marriage to Rob Reiner, friendship with Carrie Fisher, and relationship with Art Garfunkel. Marshall revisits tough subjects like abortion, drugs, lack of mothering skills, and her now fading health. Great stories abound of her time spent on TV shows, movies, and her career as a movie director. Marshall's humor is how she gets through the difficult stuff and lives with a simple motto: "try hard, help your friends, don't get too crazy, and have fun."
"The Dinner" by Herman Koch
It begins with dinner at a high-end restaurant in Amsterdam. Two brothers, Paul and Serge, and their wives meet to discuss their teenage sons. It is quickly apparent this is no ordinary discussion. What have the cousins done? What is to be done about it? Slowly the tension builds and the reader becomes anxious as the story unfolds. The ending is a stunner!
Pages