Connect with Your Librarians
​
Join our Adult Department's Goodreads Group: connect with your librarians and other Goodreads Group members to discuss and share book recommendations.
Books Librarians Love
LibraryReads is a monthly Top 10 list of books chosen by librarians all over the country. You can see the current and past lists at LibraryReads.org
In addition, our librarian Bonnie stocks a Goodreads shelf with those titles for your convenience.
Adult Guides
Our downloadable guides range from new release lists to "how to" instructions designed to help you with our collection.
The Adult Readers' Blog
Written by
Bonnie
on
Sat, 02/28/2015 - 6:53am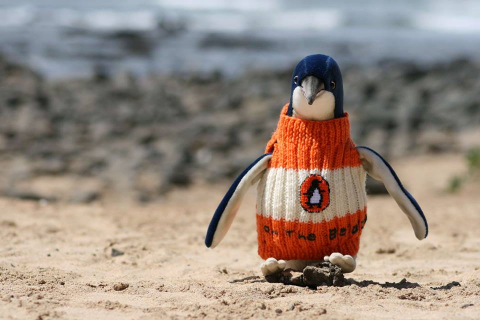 Yesterday five deer were outside my kitchen window. Elegant lawn ornaments in the falling snow. My heart thrilled to see them at the same time it ached for their struggle to survive. They are part of a regular group of visitors to my suburban backyard. A few weeks ago it was two red foxes passing through. The wildlife at my backdoor is changing. I'm not ready for lions, tigers, or bears but as the current cold snap continues it looks like we have a March of the penguins. They are adorable and at least the one in this photo is already dressed for Ohio weather.
Related:
Written by
Bonnie
on
Mon, 02/16/2015 - 7:32am
Written by
Bonnie
on
Wed, 02/11/2015 - 1:14pm
Adult Recommendations
Is Everyone Hanging Out Without Me? (And Other Concerns)
This laugh-out-loud memoir takes readers through Kaling's awkward childhood moments and her rocky start in New York to her success as a writer on the Office. Her observations about men, body image, and life are both spot-on and humorous. Those who enjoyed Tina Fey's Bossypants will find this novel particularly enjoyable.
Rush of Blood
I like Mark Billingham's Thorne series. This stand-alone murder mystery involves three British couples on holiday in Florida. This vacation takes a criminal twist when a young girl goes missing and is later found dead in a lagoon. The six Britons are suspects and Billingham keeps the suspense going. When another young girl is missing in England, the six who have returned from Florida are even more suspect. Great ending.
The Expats
Kate Moore and her husband decide to accept a job offer in Luxemburg. While her husband begins his new job and Kate spends more time with her children she must learn how to adjust to the daily life in a new country. Kate begins to notice her husband's suspicious behavior and also becomes suspicious of another American couple they have befriended. As she begins to investigate she becomes nervous they are connected to her past. Mystery lovers will enjoy this novel which keeps them guessing until the very end.
Pages