Connect with Your Librarians
​
Join our Adult Department's Goodreads Group: connect with your librarians and other Goodreads Group members to discuss and share book recommendations.
Books Librarians Love
LibraryReads is a monthly Top 10 list of books chosen by librarians all over the country. You can see the current and past lists at LibraryReads.org
In addition, our librarian Bonnie stocks a Goodreads shelf with those titles for your convenience.
Adult Guides
Our downloadable guides range from new release lists to "how to" instructions designed to help you with our collection.
The Adult Readers' Blog
Written by
Bonnie
on
Sat, 02/28/2015 - 6:53am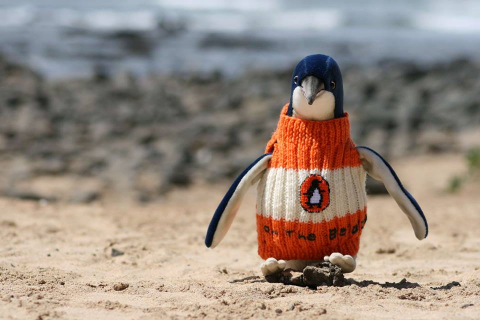 Yesterday five deer were outside my kitchen window. Elegant lawn ornaments in the falling snow. My heart thrills to see them at the same time it aches for their struggle to survive. They are part of a regular group of visitors to my suburban backyard. A few weeks ago it was two red foxes passing through. The wildlife at my backdoor is changing. I'm not ready for lions, tigers, or bears but as the current cold snap continues it looks like we have a March of the penguins. They are adorable and at least the one in this photo is already dressed for Ohio weather.
Related:
Written by
Bonnie
on
Mon, 02/16/2015 - 7:32am
Written by
Bonnie
on
Wed, 02/11/2015 - 1:14pm
Adult Recommendations
The Smitten Kitchen Cookbook
Fans of the Smitten Kitchen blog can rejoice in this cookbook by home cook Perelman. She cooks in a tiny New York City kitchen – although a friend told her upon move in that "ovens are for sweater storage." Perelman's love of cooking is apparent, with many photographs of both the process and finished product, with some innovative and some more classic recipes to try in your own kitchen, large or small.
Sentinel: A Spycatcher Novel
Written by an ex- MI6 field agent, Matthew Dunn, this spy thriller exudes authenticity. Trained to be the ultimate spy, Will Cochran is sent to Russia on a fool's errand: to find a deep cover agent who has betrayed the U. S. and wants to start a war. Not only does Cochran face geographic and physical odds in Russia, political and economic tensions at home, he is up against the clock, and it is ticking!
The Inferno
Dan Brown's latest, The Inferno follows the pattern of Brown's other thrillers. There is an intellectual puzzle to be solved while baddies chase and threaten the good guys. The fate of the world is in Langdon's hands and hands of the brilliant Sienna Brooks, who accompanies him. The Divine Comedy by Dante Alighieri, specifically "Inferno", is the key to deciphering an obscure message left by an obsessed scientist, Zorbrist, who is intent on saving the world by destroying it. The chase and race is on… through the streets, alleyways, secret underground passages, hidden doors and tombs of Florence, Venice, and Istanbul.
Along the way Langdon delivers a running commentary on the rich history of the Italian Renaissance, Christian, and Islamic art. The abundance of information can distract from the plot versus enrich. I would recommend reading this book for the excitement of the chase, the clues and the underlying theme, but not the convoluted plotting.
Pages