Connect with Your Librarians
​
Join our Adult Department's Goodreads Group: connect with your librarians and other Goodreads Group members to discuss and share book recommendations.
Books Librarians Love
LibraryReads is a monthly Top 10 list of books chosen by librarians all over the country. You can see the current and past lists at LibraryReads.org
In addition, our librarian Bonnie stocks a Goodreads shelf with those titles for your convenience.
Adult Guides
Our downloadable guides range from new release lists to "how to" instructions designed to help you with our collection.
The Adult Readers' Blog
Written by
Bonnie
on
Sat, 02/28/2015 - 6:53am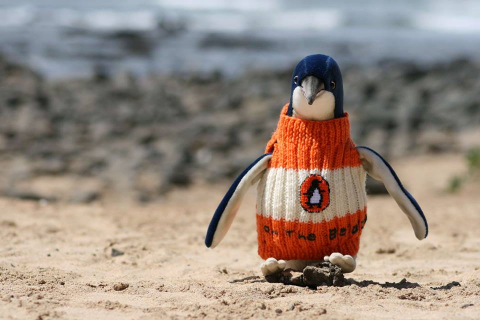 Yesterday five deer were outside my kitchen window. Elegant lawn ornaments in the falling snow. My heart thrills to see them at the same time it aches for their struggle to survive. They are part of a regular group of visitors to my suburban backyard. A few weeks ago it was two red foxes passing through. The wildlife at my backdoor is changing. I'm not ready for lions, tigers, or bears but as the current cold snap continues it looks like we have a March of the penguins. They are adorable and at least the one in this photo is already dressed for Ohio weather.
Related:
Written by
Bonnie
on
Mon, 02/16/2015 - 7:32am
Written by
Bonnie
on
Wed, 02/11/2015 - 1:14pm
Adult Recommendations
Shooting Victoria: Madness, Mayhem, and the Rebirth of the British Monarchy by Paul Thomas Murphy
Many historians have made the argument that without Victoria, the British monarchy would have fallen like so many others in the revolutions that swept Europe in 1840s. This text takes the interesting approach in analyzing history through the eight assassination attempts made on the Queen during her 64-year reign. To read about how a few madmen and criminals challenged Victoria and changed Britain, pick up this book about one of Britain's favorite monarchs.
The Supremes at Earl's All-You-Can-Eat by Edward Kelsey Moore
Hard for me not to adore this book! The book has strong female friends wading through their 50's dealing with life's complex relationships while living in a unique town with an embracing community. It is honest, sad, and has a big serving of hope with redemption. I never eat at buffets, too much food for me, but if Earl's was in my neighborhood I would be vying for a seat.
The Diving Bell and the Butterfly: A Memoir of Life in Death by Jean-Dominique Bauby, Jeremy Leggatt
This extraordinary novel was written by Jean-Dominique Bauby, who suffered a stroke leaving him with only movement in his left eye. His writing is poetic and quite wonderful, laced with humor and wit. His imagination was compared to the flight of a butterfly, at the same time feeling his body was a Diving Bell.
Pages